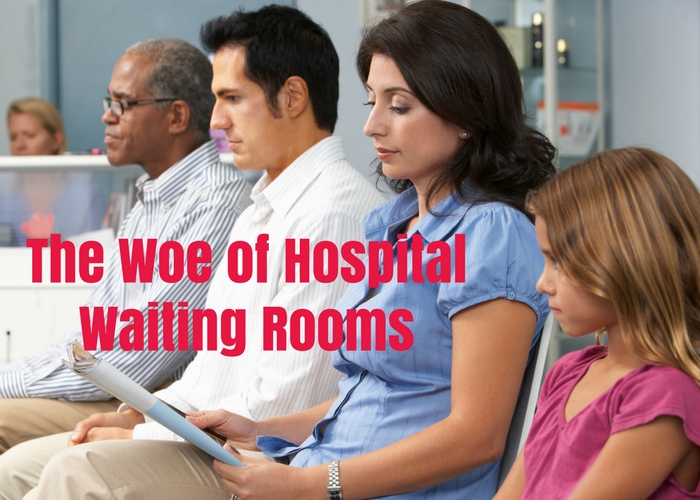 The hospital waiting room is universally dreadful. Most of us have spent long hours waiting on someone we know and love who is chronically ill or injured and waiting for care.
We fill the time staring at the walls, reading old magazines, and eating stale vendor food while waiting to see a doc.
That just contributes to anxiety. Waiting rooms set the tone for extreme emotions. Fear, confusion, frustration, annoyance – all run high. Now, combine those feelings with bad seating and overcrowding, it's no wonder people dread going to the clinic. All this despite knowing how such management can negatively impact health.
Is it necessary? We don't think so. Here are 7 easy fixes to improve this needless regard for waiting room distress.
1. Decorate Your Hospital Waiting Room
Turn your waiting room into a literacy-rich environment. There are many publishers who would love to deliver print publications to your waiting rooms. Or games. How about street theatre performance? Redecorating a waiting room and establishing a reading corner might work well as a service project for a volunteer organization or a school looking to do community service.
2. Arrange the Hospital Room with Calmness in Mind
Make the waiting time part of the treatment. Give the gift of relaxation, nature, music, calmness, concern;
Provide water, coffee, tea, popsicles, popcorn, cookies, fruit — hunger makes us all irritable;
Find child-sized furniture;
Research shows that children's play areas help reduce waiting room anxiety.
Hard toys are easier to clean and disinfect than soft toys;
Place an adult-sized rocking chair for reading aloud;
Don't forget the older kids – establish an X-Box connection;
Display baskets of produce from local community groups in waiting rooms with a sign that says, "Help yourself."
Seating density matters, say furniture manufacturers. Consultation with furniture researchers will help you understand how physical space gives people additional emotional space.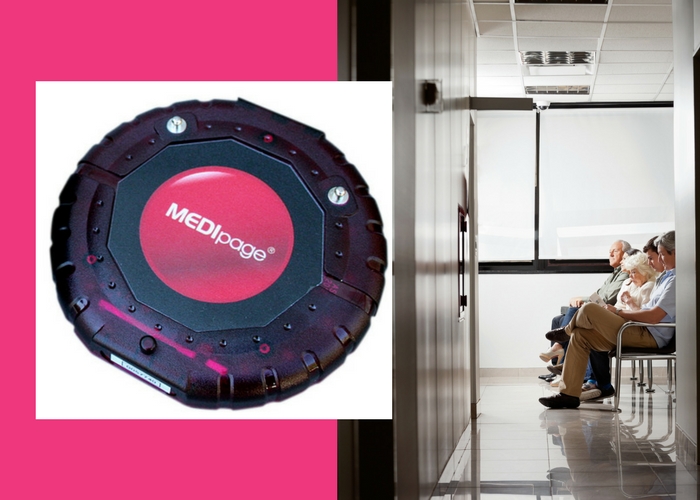 3. Aim to Communicate and Distribute Pagers
Patients can go for a walk outside and even grab a cup of coffee down the street. When it's time for their appointment, hospital personnel can buzz them with a pager.
Avoid long lines or noisy overhead announcements. Reduce congestion in waiting areas by freeing patients and loved ones to move around without losing their place for service. Light weight, convenient, digital pagers free up patients to have lunch or do errands;
Make Wi-Fi free everywhere;
When a loved one is undergoing testing or surgery, waiting for status updates is a nerve-racking experience. Hospital staff can use the service to send generic, prewritten messages like, "Patient is now in surgery." Not only does it relieve stress, it helps people feel more comfortable about leaving the waiting room;
Display wait times. Fuelfor, a Spanish design consultancy, recommends featuring wait-time displays prominently in multiple places, not just over the front desk.
4. Distract from Anxiety
Display posters about books and reading—there are good ones available through bookstores, publishers, and libraries;
Conduct a contest for local artists to create wall murals with characters from children's books, or with messages about books and reading. Give artists some promotion on your social media;
If you have the funding, there are book-themed wallpapers and even carpets;
Find gently used books that children can take away with them. Work with your local library, and your local children's librarian: • Put up a bulletin board about library resources in your community;
Invite local children's librarians to come into the clinic to read aloud or to hand out library cards. Make good use of all those gently used books that come your way;
Offer ESL resources;
Offer charging services for digital devices;
Child life specialists—or child life interns—may be full of good ideas about waiting room activities.
5. Establish a Volunteer Ambassador Program
Extend a warm welcome and offer information to all visitors;
Hospitalized patients often see a revolving door of doctors, nurses, specialists, and technicians. Families of patients have trouble keeping track of all these new faces, and it's difficult to comprehend how all these medical professionals are working together.
Innovators at Boston Children's Hospital tackled this problem by developing an iPad app that helps families get acquainted with care team members. The app displays photographs and titles for each assigned staffer, alongside the patient's treatment plan and lab results. In the pilot, users reported "better understanding and fewer instances of miscommunication."
Waiting room education has also been linked to increased patient satisfaction. For example, in one clinic, patients who watched an educational video about glaucoma and chatted with a staff nurse while waiting for their doctor were happier than patients following a typical care routine;
By watching volunteers read aloud to the children in a waiting area, parents have an opportunity to see the reader using different voices or asking questions, or pointing out pictures on the page. Parents also see that children listening to a story can participate and interact with the reader, rather than sitting in silence. Many times, this is the first time a parent realizes that children, of all ages, enjoy being read to, and that storytime is an enjoyable experience for both the child and the adult.
6. Recruit a Waiting Room Concierge
Unlike front desk staff, concierges place themselves in the waiting room with patients, greeting new arrivals and answering questions. Emergency check in can be very disorienting and a concierge can help reduce the fear. A concierge also assists with agenda-setting for medical staff by asking patients what they are hoping to discuss during their visit; this helps providers to prioritize and make the best use of their time with the patient. It allows nurses to focus on their critical tasks.
7. Clean Clinical Waiting Rooms Reduce Distress
Cleanliness is another factor associated with higher patient satisfaction. Attractive and cheerful waiting rooms reduce anxiety, create a better perception of the quality of care, and convince patients that they've waited a shorter amount of time.