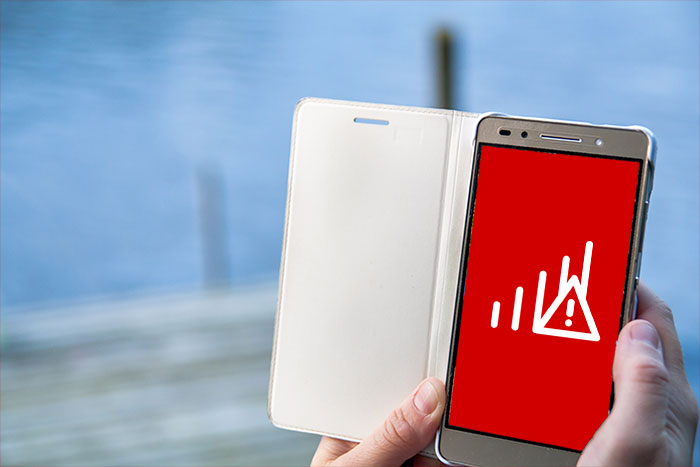 The sound of silence in a crisis is an eerie thing.
Yet, it's what residents throughout Atlantic Canada heard in August 2017 when their cell phones went down. It's frightening to realize the isolation of your situation, especially for those in hospitals and homecare or for those in need of emergency attention. First responders know it can be a potentially deadly circumstance.
Four hours is a long time to go without cellular service on the Telus, Bell, Virgin and Koodo networks. That's how long phone users could not reach family members or municipal authorities. We're accustomed now to being connected, especially during dire circumstances. The problem was a damaged fibre-optic line in Quebec which led to a digital limbo for mobile phones, text, and data services.
Down south of the border, a tornado that ripped through Joplin, Missouri, in 2011 left a mile-wide path of destruction. The deadliest U.S. tornado since 1947 saw 161 people die and more than 1,000 injured.
St. John's Mercy Hospital was in the eye of that storm. Their paging transmitter and antenna on top of the hospital were blown off the building. Thank goodness, their paging company had a simulcast network that delivered uninterrupted critical messaging when it was needed most. "The cellular systems in the Joplin area were disabled following the tornado for up to four days," said Tom Jackson of Midwest Paging. "But our surrounding transmitters kept the paging network up and running for critical messaging to the hospital's medical personnel and first responders."
You remember the Katrina Hurricane? One of the lessons learned from that disaster is there's a need for ongoing communication AFTER the event—when there is no power to run televisions. Battery-operated devices together with an alerting system helps to keep residents attentive to important next steps.
Power failures often coincide with a crisis, making it difficult or impossible to recharge a Smartphone. And, having a smartphone tethered to a charger on a regular basis just isn't practical during emergency situations. The disposable battery in a pager generally lasts 3 to 4 weeks and is easily replaced. WiFi and Bluetooth enabled cell phones may provide redundancy, but they also significantly cut back on the phone's battery life. If you forget to enable those features, you may not receive your critical messages at all even when the cellular system is working perfectly just outside the building.
Back to Atlantic Canada. Eddy Ng, professor of organizational behaviour and the F.C. Manning chair in economics and business at Dalhousie University, recommends businesses "include telecommunications in their business recovery plans."
Who's on your emergency call list?
He suggests companies might want to build in redundancies and managers should ensure employees know what to do in a communications breakdown by providing a plan for call lists, customer notices and policies for hours of operations or reduced services.
All of us in critical messaging need to treat this as a serious wake-up call. Contingency plans need to be created and tested.
New smartphone paging apps are promising emergency medical personnel the same fast, reliable service as pagers. But before you retire your pager, remember that smartphone apps are only as reliable as the cellular or WiFi network they operate on. A comparison of cellular and paging networks and devices shows important differences that can dramatically impact the reliability and speed of critical messaging, as well as patient and public safety.
The danger of dead zones and dropped calls
First, when using a smartphone paging app, your critical messages will be delivered on a cellular system. Those are the same networks that are notorious for dead zones, dropped calls and poor in-building coverage. Cellular systems were not designed for the delivery of critical messaging. In fact, most cellular carriers provide a disclaimer and caution users not to rely on their system for the delivery of critical messaging.
Paging systems also have the unique capability to set up a common group address in any pager so that the same message is sent and received at the same time to as many people as needed in a group. Smartphone apps can't do that. Mass message delivery with cellular networks can result in different delivery times for each device, often measured in minutes that can be critical for emergency responders.
While new smartphone paging apps tout single device convenience, smart phones have several drawbacks that limit their reliability for critical messaging. The smartphone interface can require users to take several steps to read a critical message, which can be difficult during emergencies.
First responders don't need complexity with their critical messaging device. With a pager, critical messages do not compete with e-mails, text messages, streaming video and other information received by a smartphone. Pagers are easy to use and solely designed to meet the demands of critical messaging.